Comparing the 2020 Ford Escape to the Competition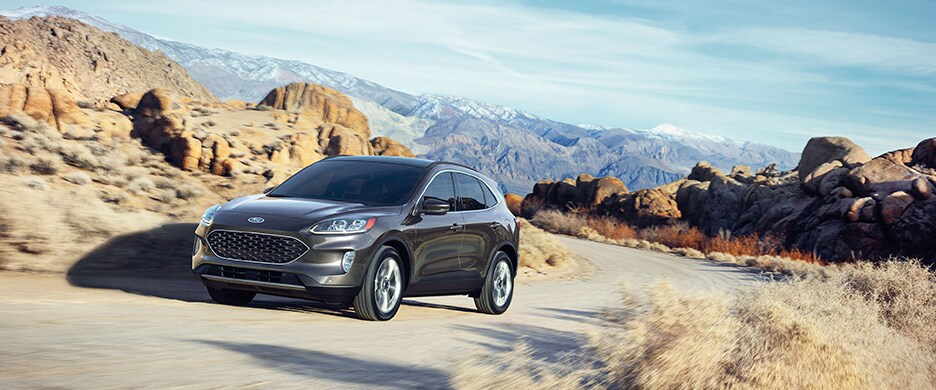 Compare the 2020 Ford Escape to the Competition at Advantage Ford Fremont
When you're shopping for your next SUV, you can find it overwhelming to browse through the variety of options available. Plenty of models have adequate comfort, capability, and performance to handle your lifestyle but what if you want more from your experience? Here at Advantage Ford Fremont, we agree that you deserve more from your SUV selection which is why we recommend the 2020 Ford Escape.
---
Ideal as an adventure SUV or a family-friendly option, you'll enjoy a plethora of advantages that it offers over the competition, like the Honda CR-V. Check out a comparison of the two models down below and stop by today, where we'll happily answer any questions you have!
Let's compare the key functions of each compact SUV to the Ford Escape so that you can have a better sense of what each has to offer. We know the new Escape delivers a unique driving experience, and through this comparison, we hope that after these comparisons you are as excited about the new Escape as we are.
2020 Ford Escape vs 2020 Honda CR-V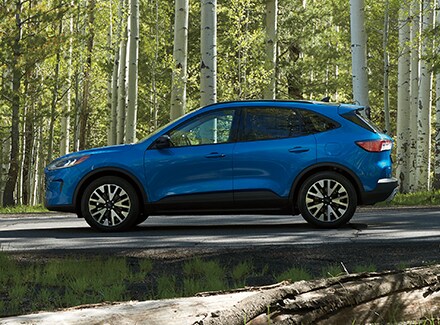 When it comes to power underneath your hood, you want an SUV that can perform and handle the rigors of the road. The Ford Escape offers four engine options, including two turbocharged and two hybrid powertrains to choose from. While the Honda CR-V offers a 1.5-turbocharged engine as well, it has nothing that matches the horsepower and torque available from the Escape's 2.0-liter turbocharged engine.
Bringing a trailer along on your next adventure? The Ford Escape can tow a maximum of 3,500 pounds, while the Honda CR-V is limited to 1,500 pounds.
Styling and Comfort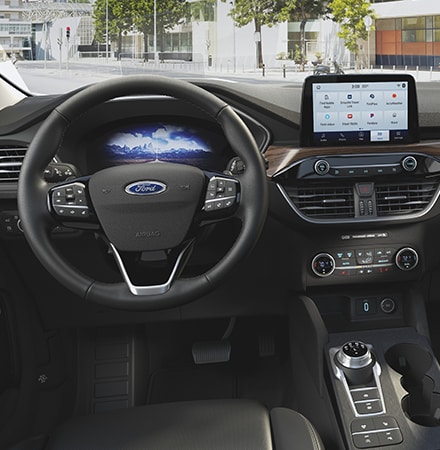 Both models offer a sleek and sporty exterior style, ensuring that you're the focus of other drivers as you pass them by. However, the Ford Escape offers options that those in the Honda CR-V lineup can't benefit from, including the Panoramic Vista Roof®. It features a large forward panel that tilts up or opens fully plus a fixed rear skylight. All your passengers can enjoy an open-air experience with this available feature, which isn't available on the Honda SUV.
Inside, you'll find seating for up to five passengers but the Ford Escape offers more legroom than the Honda CR-V, both in the front row and the back row of seats. This allows your passengers to comfortably stretch out more.
The Ford Escape's available 12.3-inch Digital Instrument Cluster provides a unique way to look at your dash and displays your vehicle's information with ease. The Honda CR-V doesn't offer anything similarly sized to this.
If you're looking for help as you navigate parking spots, the Ford Escape lineup has you covered with the available Active Park Assist 2.0. It offers peace of mind when parallel or perpendicular parking. The CR-V doesn't offer anything like this feature in their lineup.
If you want to see the new Ford Escape's impressive features and capabilities for yourself, then come to our location and to experience it in person. Schedule a test drive today to learn more about the Ford Escape and its highly sophisticated design!