---
Looking for Ford factory-certified parts near Sandusky County? You've come to the right place! Advantage Ford LINCOLN specializes in factory-certified parts. Don't waste your time with parts that weren't designed for your vehicle. When you purchase parts from our dealership in Fremont, you get the highest quality parts from experts who know your vehicle.
Phone:  855-828-0382
Fax: 419-355-1507
Parts can be ordered from 8 am to 3 pm Monday through Friday.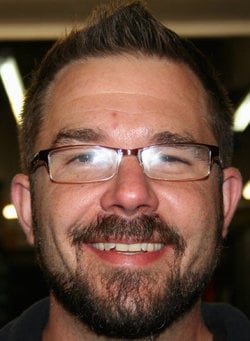 Bud Wadsworth - Parts Manager
Bud originally came from Green Springs, Ohio.  Bud graduated from Old Fort High School.  He has worked in a Ford Parts Department since 1999 and has 14 years of management experience.  In Bud's free time he likes to draw, photography and music.