Relish Your Driving Experience with FordPass™ Rewards
Take Advantage of FordPass™ Rewards at Advantage Ford Fremont
You should be rewarded throughout your Ford ownership experience. The FordPass™ Rewards Program makes ownership more enjoyable and affordable.
This new Ford Loyalty Program is the only rewards structure that lets Ohio drivers earn complimentary maintenance while putting rewards, roadside assistance, and connectivity in the palm of their hand.
Start earning FordPass™ Rewards points that you can use at Advantage Ford Fremont. You'll find there's a clear advantage to driving a Ford from our Fremont, OH dealership.
Earn FordPass™ Rewards Points by Buying or Leasing a New Ford from Our Fremont, OH Lot
Every new Ford that Clyde customers buy or lease from our Fremont, OH dealership is eligible to earn between 42,000 to 75,000 points.
If you go electric and drive the Ford Mustang Mach-E, you'll receive 22,000 points, in addition to 250 kWh of complimentary charging through Electrify America for use at fast charging stations.
The best part about FordPass™ Rewards is you can use these points as you please!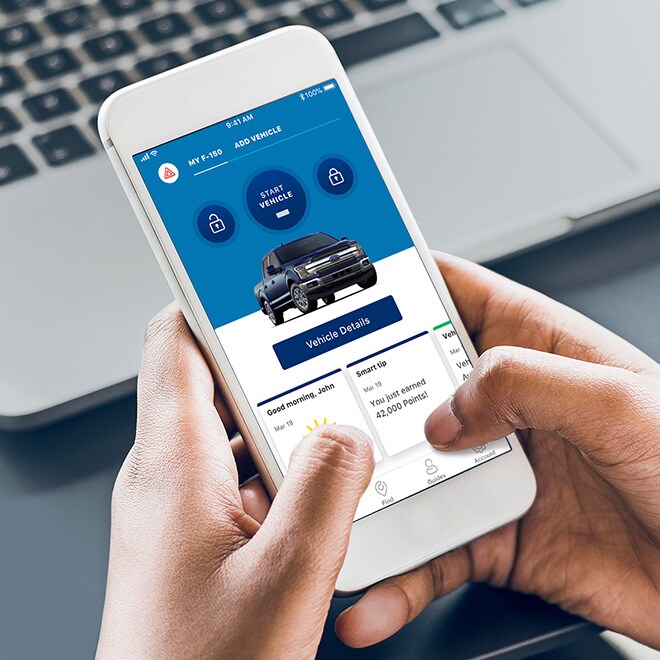 Redeem Your FordPass™ Rewards Points in Fremont, OH
All accumulated FordPass™ Rewards points can be redeemed on maintenance, future service, genuine Ford accessories, and more. These rewards points help Port Clinton customers pay for parts, accessories, and service they get from our Ford dealership in Fremont, OH.
Schedule service at our Ford service center or order OEM parts and accessories from our Ford parts center. You can redeem points to make parts and service more affordable.
Download the FordPass™ App to Earn, Redeem & Connect
When Sandusky drivers download the FordPass™ App, they can start earning rewards points. On the app, they'll also be able to schedule service with Advantage Ford Fremont and get access 24/7 Roadside Assistance. They can even control their Ford remotely through the FordPass™ App.
FordPass™ Rewards Members also get access to special offers and promotions from our Ford dealership in Fremont, OH.
Enjoy a complete ownership experience with additional perks when you shop with Advantage Ford Fremont and take advantage of the FordPass™ Rewards Program.
How can we help?
* Indicates a required field