Advantage Ford's

Service Center 

in Fremont, OH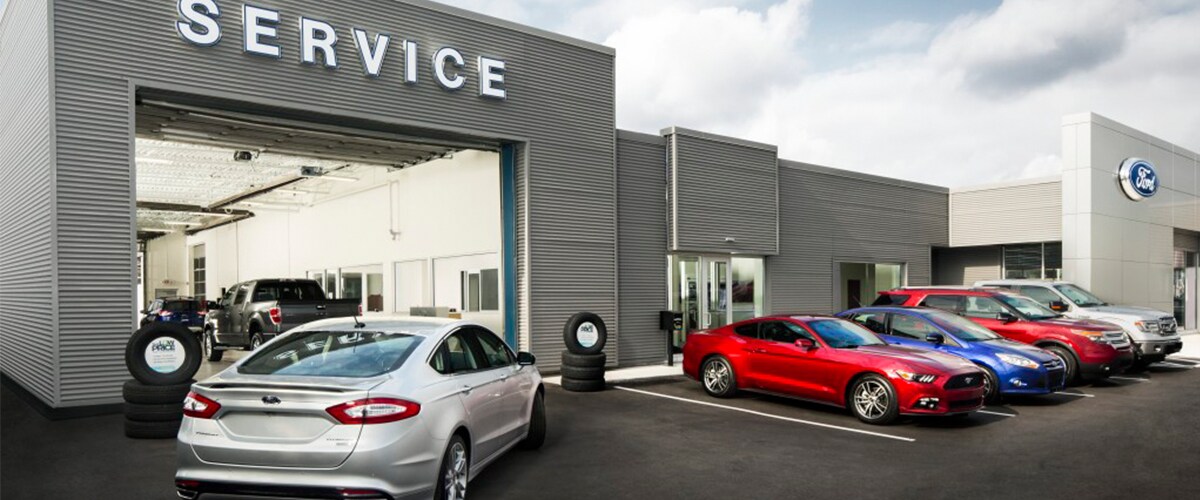 Expert Automotive Service In Fremont, OH
Providing our customers with the best selection of new and used vehicles isn't our only priority here at Advantage Ford Fremont. We're also proud to offer our customers and drivers from Fremont, Tiffin and local communities the many benefits of our onsite service and repair center.
Our service center is located right here at the dealership for your convenience, and our expertly trained technicians are ready to tackle anything from basic services to more intricate and detailed repairs. Whether you bought your vehicle from us or not, you can still take advantage of the perks our service center offers. Keeping up with routine maintenance helps you get the most out of your investment and also allows our technicians to discover any underlying issues before they turn into something more serious and expensive.
You can fully count on our service technicians to take care of your oil changes and tire rotations, front-end alignments, state inspection stickers, brake inspections, brake repairs, and anything in between. Our team is always on standby to handle any and all of your service-related needs in a pinch.
Scheduling a service appointment with us is easy, especially when you schedule online. If your vehicle is due for service, maintenance or a repair, please get in touch with us today and we'll get to work right away.
At Advantage Ford, we proudly employ the industry's best factory-trained technicians and use state-of-the-art equipment. Our dealership is focused on one thing only: Your complete satisfaction. Call 855-828-0382 today to get started or fill out our simple form on the right.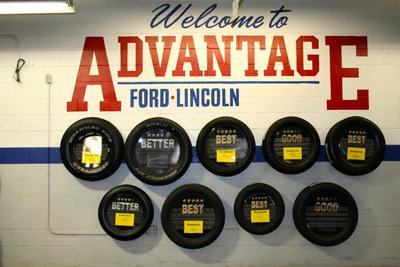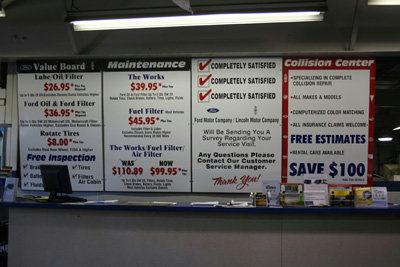 Key Services - Advantage Ford Fremont
Key Services refers to the most common array of services that we perform for drivers. From oil changes to brake pad replacement, battery changes, wheel alignments, and many others, the Advantage Ford Fremont team is ready to assist drivers with a wide range of key services.
Oil Change - Don't let old oil ruin your engine! Ensure that your engine is running smoothly, stop by Advantage Ford Fremont today!
Brake Pad Replacement - Driving with little to no brake pads is a recipe for an expensive disaster! Whether you've noticed grinding or screeching, stop by our dealership to ensure that your brakes are in a healthy state!
Tires & Wheels - Is your tread wearing thin? Are you looking to purchase a new set of tires? The Advantage Ford Fremont team can help.
---
Battery Replacement - Battery issues? Stop by and let our team help you determine whether you really need a new battery!
Tune-Ups - Cars are complex things, but sometimes all it takes is a few tweaks and changes to bring your vehicle up to its ideal performance state. Schedule a tune-up to get a general idea of your vehicle's status.
Safety Inspections - Ensure that your vehicle meets the proper safety standards - stop by our dealership for a safety inspection!
---
Shocks & Struts - Is your vehicle cruising with a bit too much bounce? Might be time for new shocks! Let our team help you figure out whether new shocks/ struts are necessary.
Beyond Key Features
We can help with a lot more than just key services! Fill out an online service form to request an appointment with our service team! Our only goal is your complete satisfaction - choose Advantage Ford Fremont for all your servicing needs!
---
Need car service in the Fremont area? Please fill out this form to request an appointment or call 855-828-0382. We look forward to working with you.
Meet our Service Management Team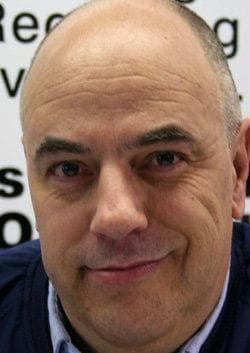 John McGlynn -
Service Director
John has been at Advantage Ford Fremont for 18 years. His experience in the automotive industry spans more than 30 years! In his free time, you can find him enjoying old muscle cars.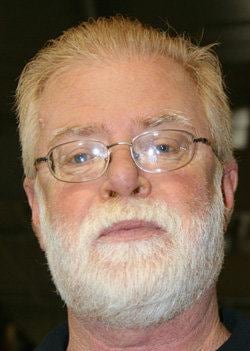 Bob Joseph -
Service Manager
Bob has been in the automotive industry for more than 30 years. You will find him on the golf course or watching sports in his free time.